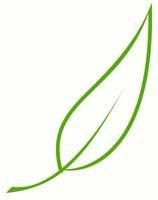 I recently was given the opportunity to review Cami Court's Diapers, by name
CC Bums
. CC Bums...Going Green....Upcycling and recycling fabrics to better the earth and save you money! My company is designed for the everyday moms and dads who care about the earth AND their wallet.
Cami sent me one of her Pocket One Size Fitted Diapers and one of her first homemade three trifold, two layer flannel insert. Its beautiful right! I was so excited to be the first one to test her inserts.
As of late, I am cloth diaper obsessed, so I find so much pride in being able to review them and get to test the ins and outs of them. This is important to me, just as much as it is important for the business that I am reviewing them for. So I normally run through a series of tests to see how the diaper holds up.

After we washed it twice to get the maximum absorbancy, I was so excited to put it to the test on Baby B. Baby B is such a good tester, :)
This one size fitted diaper has three adjustable rise settings for small, medium and large. Baby B is about 15 pounds and we had it on the second setting for medium. What a great fit. I love the tabs because it allows the tabs to be as tight as you need them to be to cross over. We had no gaps on the legs.
As we all normally know, fitted diapers, you normally need a cover. We fell asleep one night with the diaper on and didn't place a cover on her. 6 hours later, we woke up and she was still dry on the outside and the bed wasn't wet. The inside was super wet, but was quite absorbent enough and we only found that the front top (Baby B was laying on her tummy) was a little wet on the outside underneath the tabs. Honestly I was shocked because normally you need to have a diaper cover so that nothing else gets wet. Well, we didn't have to! I was quite happy. We did try this diaper again on another night and this time, we placed an additional insert in the pocket to see if that would help that little bit of wetness at the front top and that cured that.
I was so excited to report back to Cami, what an awesome diaper. I would even refer this diaper to a friend who is just starting to cloth diaper, because it is just simply easy.
The only concern I had after using the diaper a couple of times is since the absorbency is so high that it would take several times to dry after being washed and that was not the case. I have found that placing a towel in with the cloth diapers really cuts the drying time of the diapers and cleaner diapers much quicker.
Here are her diaper costs:
"Product Menu"
$17 each all-in-two's (AI2)
$16 snapping trainers, 2-3t and 4t
$15 each all-in-one's (AIO)
$15 OS fleece covers
$14 each fleece pockets
$14 skirties
$10 fitted diapers
$10 skirties
$10 sized fleece covers
$8 each cotton pockets
$8 longies
$7 travel wetbags- snap or drawstring closure
$5 changing pads
$3 mama cloth wetbag
$3 bibs
$3 per set, flannel breast pads (4 inch- contour or flat)
$2.50 burp cloths
$2 squishy balls, soft, jingle or crinkle
$1.50 alone or $1 w/ order snap wraps, wings for wingless pads (7 inch)
$1 baby wipes 6x8
$0.50 each family cloth (TP)
diapers- Small (8-17 lbs), Medium (15-22 lbs), Large (20-32 lbs)
AI2's can come in any size.. OS is $17, NB is $10 (any nb dipe is $10), small is $12, medium is $14, large is $16
As you can see totally within your price range. If you are interested in buying one of her cloth diapers that are priced at a great price that you just can't pass up, you can convo Cami on
facebook
and tell her what it is that you want. You will receive high quality products in less than 1 week turn around.
Enjoy!
This product in this review was provided to me free of cost for the purpose of conducting this review. All opinions expressed in this review are my own and are not influenced by monetary or other means of compensation.